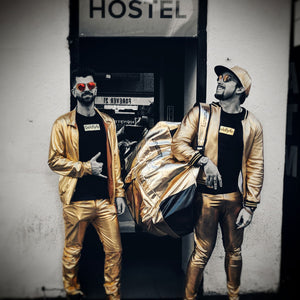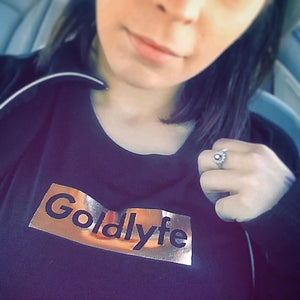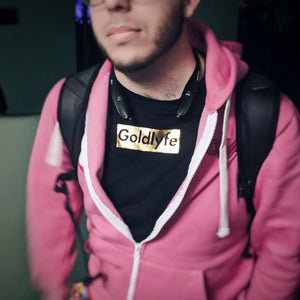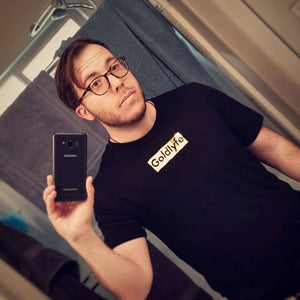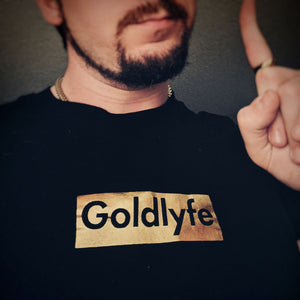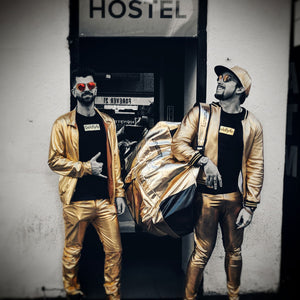 Box Logo V-Neck
| | |
| --- | --- |
| | |
| Super soft fabric | Epic liquid gold shine |
| | |
| Machine washable | No fade |
| | |
| Handmade with love | No shrink |
FINALLY, there's a CURE for the "Black Death"
Imagine this: You're about to head out for the night. You've been carelessly throwing back fireball shots, taking snapchats while checking up on your exes insta, NOT paying attention to your surroundings.
Your friends show up, the pre-party continues. SUDDENLY you notice that the Lyft is only 5 minutes away - and right at that moment, you realize something's WRONG. Everyone is wearing the same black dress, the SAME black v-neck and jeans. Now you're lost, completely indiscernible in a crowd WITHOUT contrast. This can be a scary situation.
However, with this ✨Box Logo V-Neck✨, you get BOTH the versatility of a black shirt you can wear to any occasion PLUS a bold unique style that will TURN HEADS while the golden glow puts a SMILE on peoples faces. Not just another boring piece of clothing that will get lost in your closet, this luxurious and cozy shirt shines BRIGHT and parties as HARD as you do.
The GOLD Standard 
You deserve the absolute best.
That's why every ✨Box Logo Tee✨ is hand-assembled and carefully inspected by a team of experts at GoldLyfe Palace in Los Angeles.
 If for ANY reason there is any problems with your purchase - a sizing issue, perhaps - or you don't like it for any other reason - we offer a full refund within 10 days of purchase.
Treat yourself to class, quality, and everlasting memories with this unforgettable shirt! 
Slim fit
Metallic gold detailing
Premium Tri-blend fabric
50% polyester, 25% combed ring-spun cotton, 25% rayon, 110% YOU
Smoothest, softest, best-looking shirt available
Designed and hand silk-screened with love at GoldLyfe Palace, Los Angeles
Wash cold, hang to dry